Construction Vocabulary
---
Session Eight: FINISH WORK
---
The work or practice of installing in buildings the pipes, fixtures and other apparatus required to bring in the water supplies and to remove water-borne waste is known as plumbing. Session five digs into the vocabulary and jargon of this topic.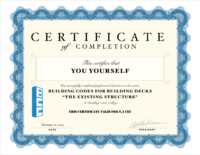 Course Videos
Self-Study Assignments
Code References
Practice Quizzes
Downloadable Handouts
Completion Exams
ICC CEU Certificates!!
GET THE FULL COURSE!
---
You have two ways to upgrade this course with more features and ICC CEU Certificates. You can select this course from the catalog and enroll only in it, or for a much better value, chose Full Enrollment. Full Enrollment gets the you full version of every course in our catalog for the next year! Ad-free, online, on-demand, real-world code education, and over 2.0 ICC CEU Certificates for one low annual fee. Click the link below to learn more.