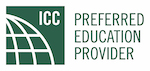 The Most Prescriptive Post
---
WEBINAR ENROLLMENT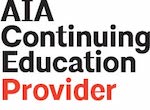 What's Included in Enrollment? Live Webinar enrollment provides a year of access to the Webinar Homepage. This page provides instructions for Live Webinar attendance and CEU certificate issuance upon completion. Past Webinar recordings and handouts are also included, as available.

---

CLICK HERE FOR THE WEBINAR DETAILS

Description:

Until recently, 4×4 posts were used to support decks with little thought to how much they carried or how tall they were. The 2015 IRC shocked many with a maximum 8 ft. height and the 2018 continued the chaos with a limit that appeared to go down further down. Finally, in the 2021 edition, the post sizing table is all grown up and ready to accurately size deck support posts based on the deck design. Other new provisions were added for post connections, but they aren't as precise as the code so specifically presents them to be. Learn the details and the design behind the new 2021 post provisions.

Objectives: Upon completion of this course, attendees will…

Understand the evolution of the post sizing table from the 2015 IRC to the 2021 IRC.
Be comfortable utilizing and approving the 2021 IRC for post sizing as an alternative to previous editions.
Realize how the 2021 IRC can be used to size posts for two-level decks and porch roofs.
Discover the reality behind the specific post-to-beam provisions in the IRC.

Code Edition: 2021 International Residential Code

Length: 90 minutes.

Schedule: This webinar is presented in one 90-minute

July 7th, 2022, Eastern time
10:30 am – 12:00 pm

Approved Continuing Education Units:
0.15 Preferred Provider CEU from The International Code Council (ICC)
1.5 HSW LU from The American Institute of Architects (AIA)

Instructor: Glenn Mathewson, MCP. Click here to learn more about Glenn.

Presented Live
---
July 7th, 2022

10:30 am – 12:00 pm
Eastern

---
ONLY $23
Sponsored By
---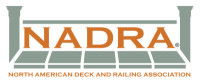 Members of the North American Deck and Railing Association enjoy free enrollment by entering an exclusive coupon code provided by NADRA in the enrollment form.
About the Instructor
---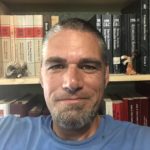 Hi, I'm Glenn Mathewson, the instructor of this webinar. If you've got questions about the webinar, send me an email. If you'd like to learn more about me, visit my instructor profile.
FULL ENROLLMENT
Is a much better deal!
---
– EVERY Course –
– EVERY Webinar –
– ALL the ICC CEUs –
– ONE YEAR of Access –
– ALL of EVERYTHING –
– ONLY $365 –
There is no better value for quality education than Full Enrollment. One price, one year, all the education for a dollar a day.