ASPHALT SHINGLES & THE CODE
Based on the 2018 International Residential Code
Course Description
---
Asphalt shingles are on the majority of homes across the county and thousands are replaced every day. Though relatively simply, there are details in the code and the installation instructions that are critical to the success of the roof. This course looks at many of the ways codes and inspections address roof installations and replacements and gives due respect to this important part of house construction.
This class is designed for inspectors, roofers, foremen, general contractors, remodelers, and other professionals involved with roofs or roofing. Asphalt shingle installation requirements from the IRC and common manufacturer requirements are discussed in detail.
---
CLICK HERE FOR MORE DETAILS
Length:
Approximately 2.5 hours.
Objectives: Upon completion of this course, attendees will…
Have a better understanding of how asphalt shingled roofs work.
Be introduced to all types and conditions of flashing.
Learn tips and techniques for inspecting and installing asphalt shingles.
Continuing Education Units: Approved for 0.25 Preferred Provider CEUs from the International Code Council (ICC).
Course Instructor: Glenn Mathewson, MCP
Code Edition(s): 2018 International Residential Code
Course Sessions:
Shingles & Underlayment
Flashing
Valleys & Crickets
Stuff on Roofs
Inspections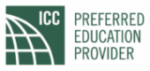 THREE ENROLLMENT OPTIONS!
---
Asphalt Shingles & the Code
---
– One 2.5 hr Course –
– 0.25 ICC CEU –
– Four Months of Access –
– Just $38 –
Single Course enrollment is always $15/hr.
FULL ENROLLMENT
---
– EVERY Course –
– EVERY Webinar –
– ALL the ICC CEUs –
– ONE YEAR of Access –
– ALL of EVERYTHING –
– ONLY $365 –
There is no better value for quality education than Full Enrollment. One price, one year, all the education for only a dollar a day!
Videos Only
---
– Every Course –
– Videos Only –
– 6 Months of Access –
– Just $199 –
Does not include CEUs, questions, or handouts.
ARE YOU ALREADY ENROLLED? LOG IN BELOW.