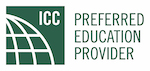 BUILDING CODES FOR BUILDING DECKS
Course 1 of 4
---
THE EXISTING STRUCTURE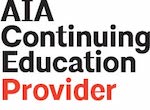 Course Description
---
This course is the first of four parts in the Building Codes for Building Decks series and focuses on how a new deck will interact with an existing site and house. Building, plumbing, mechanical, electrical, and fuel-gas systems and codes must all be considered when designing a deck to effectively work with a home.
This course is approximately 3.0 hours and approved for 0.30 CEU from the International Code Council and 3.0 HSW LU from the American Institute of Architects.
---
CLICK HERE FOR MORE DETAILS
Length:
Approximately 3.0 hours.
Objectives: Upon completion of this course, attendees will…
Know how to identify building systems and components located on the exterior of a typical home.
Learn how to safely design a deck that will work with emergency escape and rescue windows.
Understand the various ways an improperly designed deck can negatively and hazardously affect building systems of the existing structure.
Realize how a deck can affect requirements for windows.
Course Approvals and Credits
Exclusive, recommended education for the North American Deck and Railing Association (NADRA) Master Deck Professional-Code Certification
0.30 Preferred Provider CEU from the International Code Council (ICC)
3.0 HSW LU from the American Institute of Architects (AIA)
Course Instructor: Glenn Mathewson, MCP
Code Edition: 2021 International Residential Code
Course Sessions:
Code Administration
Research & Planning
Landings at Doors
Obstructions at the Ledger
Safety Glazing
Electrical Equipment
Escape and Rescue

THREE ENROLLMENT OPTIONS!
---
The Existing Structure
---
– One 3.0 hr Course –
– 0.30 ICC CEU –
– 3.0 AIA HSW LU –
– Four Months of Access –
– Just $45 –
Single Course enrollment is always $15/hr.
---
Get all four deck courses for 2 extra months!
FULL ENROLLMENT
---
– EVERY Course –
– EVERY Webinar –
– ALL the ICC CEUs –
– ONE YEAR of Access –
– ALL of EVERYTHING –
– ONLY $365 –
There is no better value for quality education than Full Enrollment. One price, one year, all the education for only a dollar a day!
Videos Only
---
– Every Course –
– Videos Only –
– 6 Months of Access –
– Just $199 –
Does not include CEUs, questions, or handouts.
ARE YOU ALREADY ENROLLED? LOG IN BELOW.