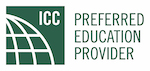 BUILDING CODES FOR BUILDING DECKS
Course 3 of 4
---
DOWN THE LOAD PATH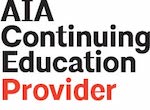 Course Description
---
From the decking to the foundation, this course covers, in detail, all segments of a deck load path (except for ledgers and lateral loads covered in course 2). New IRC tables specific to deck joist and beam spans are discussed in depth, including little known details that increase their design flexibility. Foundation and posts can now be sized using tributary area and provisions for their connections provide for many methods. This course reveals how the 2021 IRC is the most helpful yet in prescriptive deck design and construction.
This course is approximately 3.0 hours and approved for 0.30 CEU from the International Code Council and 3.0 HSW LU from the American Institute of Architects.
---
CLICK HERE FOR MORE DETAILS
Length:
Approximately 3.0 hours.
Objectives: Upon completion of this course, attendees will…
Understand the methodology of prescriptive deck foundation design.
Learn how the code addresses single and multi-span decking.
Realize the flexibility of the joist and beam span tables not obvious in the code provisions.
Understand the changes to post sizing provisions and why the 2021 edition is so useful.
Course Approvals and Credits
Exclusive, recommended education for the North American Deck and Railing Association (NADRA) Master Deck Professional-Code Certification
0.30 Preferred Provider CEU from the International Code Council (ICC)
3.0 HSW LU from the American Institute of Architects (AIA)
Course Instructor: Glenn Mathewson, MCP
Code Edition: 2021 International Residential Code
Course Sessions:
Decking
Joists
Joist Bearing
Beams
Beam Bearing
Posts
Foundations

FOUR ENROLLMENT OPTIONS!
---
Down the Load Path
---
– One 3.0 hr Course –
– 0.30 ICC CEU –
– 3.0 AIA HSW LU –
– Four Months of Access –
– Just $45 –
Single Course enrollment is always $15/hr.
---
Get all four deck courses for 2 extra months!
FULL ENROLLMENT
---
– EVERY Course –
– EVERY Webinar –
– ALL the ICC CEUs –
– ONE YEAR of Access –
– ALL of EVERYTHING –
– ONLY $365 –
There is no better value for quality education than Full Enrollment. One price, one year, all the education for only a dollar a day!
Videos Only
---
– Every Course –
– Videos Only –
– 6 Months of Access –
– Just $199 –
Does not include CEUs, questions, or handouts.
ARE YOU ALREADY ENROLLED? LOG IN BELOW.