BUILDING CODES FOR BUILDING DECKS
Course 4 of 4
---
NONSTRUCTURAL PROVISIONS
Course Description
---
An in-depth explanation of non-structural building code regulations related to stairs, ramps, landings, guards, and handrails will be provided. Structural considerations for stairs and guards are also discussed. Design considerations for common amenities and features that often accompany deck construction, such as lighting, hot-tubs, gas-fired equipment and piping, and new doors are reviewed.
---
CLICK HERE FOR MORE DETAILS
strong>Length: Approximately 3 hours.
Objectives: Upon completion of this course, attendees will…
Understand the differences and similarities of guards and handrails.
Learn the strict geometric requirements of various stairways, including straight, winder and spiral, and the uniformity required of their components.
Understand how to work with the code more successfully through an understanding of some basic administrative principles related to adoption and enforcement.
Continuing Education Units: Approved for 0.3 Preferred Provider CEUs from the International Code Council (ICC).

Course Instructor: Glenn Mathewson, MCP
Code Edition(s): 2012 International Residential Code (updated course coming soon!)
Course Sessions:
Stairway design
Stairs and landings
Stair construction and illumination
Ramps
Guards
Guard Construction
Handrails
Spas and hot tubs
Amenities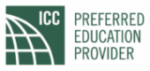 About The Course
---
VIDEO COMING SOON

THREE ENROLLMENT OPTIONS!
---
NonStructural Provisions
---
– One 3 hr Course –
– 0.3 ICC CEU –
– Four Months of Access –
– Just $45 –
Single Course enrollment is always $15/hr.
FULL ENROLLMENT
---
– EVERY Course –
– EVERY Webinar –
– ALL the ICC CEUs –
– ONE YEAR of Access –
– ALL of EVERYTHING –
– ONLY $299 –
There is no better value for quality education than Full Enrollment. One price, one year, all the education.
Videos Only
---
– Every Course –
– Videos Only –
– 6 Months of Access –
– Just $199 –
Does not include CEUs, questions, or handouts.
ARE YOU ALREADY ENROLLED? LOG IN BELOW.