BUILDING CODES FOR BASEMENT FINISH
Based on the 2015 International Residential Code
Course Description
---
There are a lot of different code provisions to evaluate when handling a basement finish, and this courses covers them all. Building, plumbing, mechanical, fuel-gas, and electrical codes are taught as they apply to the caveats of working in a basement. Based on the 2015 IRC, this course is provided in eight learning sessions, Design, Alarms, Emergency Escape & Rescue, Framing, Fireblocking, Mechanical, Electrical, and Drywall & Access.
This course is approximately 3 hours and approved for 0.3 Continuing Education Units (CEU) from the International Code Council.
---
CLICK HERE FOR MORE DETAILS
Length:
Approximately 3 hours.
Objectives: Upon completion of this course, attendees will…
Understand and identify the building components in the basement that need evaluation and consideration prior to concealment.
Be introduced to code provisions that regulate the overall design of the finished space.
Learn how emergency escape and rescue openings must be handled.
Continuing Education Units: Approved for 0.3 Preferred Provider CEUs from the International Code Council (ICC).
Course Instructor: Glenn Mathewson, MCP
Code Edition(s): 2015 International Residential Code
Course Sessions:
Design
Alarms
Emergency Escape and Rescue
Framing
Fireblocking
Mechanical systems
Electrical systems
Drywall and Access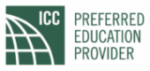 THREE ENROLLMENT OPTIONS!
---
Building Codes for Basement Finish
---
– One 3 hr Course –
– 0.3 ICC CEU –
– Four Months of Access –
– Just $45 –
Single Course enrollment is always $15/hr.
FULL ENROLLMENT
---
– EVERY Course –
– EVERY Webinar –
– ALL the ICC CEUs –
– ONE YEAR of Access –
– ALL of EVERYTHING –
– ONLY $365 –
There is no better value for quality education than Full Enrollment. One price, one year, all the education for only a dollar a day!
Videos Only
---
– Every Course –
– Videos Only –
– 6 Months of Access –
– Just $199 –
Does not include CEUs, questions, or handouts.
ARE YOU ALREADY ENROLLED? LOG IN BELOW.