BUILDING CODES, PURPOSE, PROCESS & PEOPLE
Based on the International Residential Code
Course Description
---
This course uncovers how the code works and the people involved. It begins with some fun history leading up to the current International Codes, and follows with an enlightening explanation of how the code is developed and adopted into law. Before applying the provisions, this course lays the foundation of how to navigate the code and how the code is administered as a minimum standard. The course concludes with sessions about key players in the use of the code and offers perspective from each of them in hope for a team effort in applying the codes across our communities.
This course is approximately 3 hours and approved for 0.3 Continuing Education Units (CEU) from the International Code Council.
---
CLICK HERE FOR MORE DETAILS
Length:
Approximately 3 hours.
Objectives: Upon completion of this course, attendees will…
Be introduced to some of the history of codes and how they got to be what they are today.
Learn how the code is developed, adopted, administered, and navigated. Learn the rules of the rules.
Gain perspective by seeing what it's like working with code behind the plans examiner's desk, through the inspector's eyes, and in the contractor's boots.
Continuing Education Units: Approved for 0.3 Preferred Provider CEUs from the International Code Council (ICC).
Course Instructor: Glenn Mathewson, MCP
Code Edition(s): 2018 International Residential Code
Course Sessions:
Code History
Code Development
Code Amendment & Adoption
Code Administration
Code Navigation
Plans Examiners & Permit Technicians
Inspectors
Contractors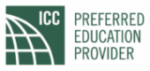 THREE ENROLLMENT OPTIONS!
---
Building Codes, Purpose, Process & People
---
– One 3 hr Course –
– 0.5 ICC CEU –
– Four Months of Access –
– Just $45 –
Single Course enrollment is always $15/hr.
FULL ENROLLMENT
---
– EVERY Course –
– EVERY Webinar –
– ALL the ICC CEUs –
– ONE YEAR of Access –
– ALL of EVERYTHING –
– ONLY $365 –
There is no better value for quality education than Full Enrollment. One price, one year, all the education for only a dollar a day!
Videos Only
---
– Every Course –
– Videos Only –
– 6 Months of Access –
– Just $199 –
Does not include CEUs, questions, or handouts.
ARE YOU ALREADY ENROLLED? LOG IN BELOW.