PMGE FUNDAMENTALS
Based on the International Residential Code
Course Description
---
This class is helpful for everyone in the construction industry, as it explores the reasoning and science behind many plumbing, mechanical, fuel-gas, and electrical code provisions. Whether a contractor or inspector, cross training in these specialized trades offers a better understanding of the work performed and how they "work".
This course is approximately 5 hours and approved for 0.5 Continuing Education Units (CEU) from the International Code Council.
---
CLICK HERE FOR MORE DETAILS
Length:
Approximately 5 hours.
Objectives: Upon completion of this course, attendees will…
Realize the old saying "$hit runs downhill" is completely false.
Understand how natural draft venting works.
Trust that there are sensible reasons for many seemingly arbitrary code provisions.
Continuing Education Units: Approved for 0.5 Preferred Provider CEUs from the International Code Council (ICC).
Course Instructor: Glenn Mathewson, MCP
Code Edition(s): 2018 International Residential Code
Course Sessions:
P-Traps
Drains & Vents
Water Distribution
Gas Pipe Sizing
Combustion Air
Gas Venting
Electrical Systems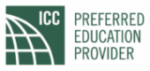 THREE ENROLLMENT OPTIONS!
---
PMGE Fundamentals
---
– One 5 hr Course –
– 0.5 ICC CEU –
– Four Months of Access –
– Just $75 –
Single Course enrollment is always $15/hr.
FULL ENROLLMENT
---
– EVERY Course –
– EVERY Webinar –
– ALL the ICC CEUs –
– ONE YEAR of Access –
– ALL of EVERYTHING –
– ONLY $365 –
There is no better value for quality education than Full Enrollment. One price, one year, all the education for only a dollar a day!
Videos Only
---
– Every Course –
– Videos Only –
– 6 Months of Access –
– Just $199 –
Does not include CEUs, questions, or handouts.
ARE YOU ALREADY ENROLLED? LOG IN BELOW.