FULL ENROLLMENT
---
A Year of Everything Included

With Full Enrollment, you get FULL access to ALL our On-Demand courses and ALL our Webinars for a FULL YEAR! On-demand courses include videos, code sections, practice quizzes, downloadable handouts, and Completion Exams for ICC Preferred Provider CEU Certificates. Webinars include live instruction and exclusive access to the recording and handout. Our mission is to provide accessible, affordable, and excellent code education, and Full Enrollment is how we do it.
Accessible
---
Available 24/7/365
Excellent Education
---
Course Videos
Self-Study Assignments
Code References
Practice Quizzes
Handouts
Completion Exams
ICC Approved
---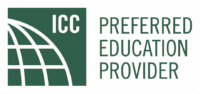 All the Live Webinars
---
When we schedule Live Webinars, Full Enrollment members get them for free!
Over 40 Hours of On-Demand Courses
---
When new courses are released, Full Enrollment members get access to them too. Here is what we have available right now.
Energy Conservation Construction
PMGE Fundamentals
Building Codes, Purpose, Process & People
Furnaces & Water Heaters
Don't Mess With Egress
Porch Roof Framing
Asphalt Shingles and the Code
Building Codes for Basement Finish
Decks: The Existing Structure
Decks: Ledgers & Lateral Loads
Decks: Down the Load Path
Decks: NonStructural Provisions