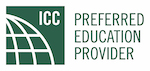 Behind the Scenes of Sizing Beams
---
WEBINAR ENROLLMENT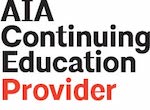 What's Included in Enrollment? Live Webinar enrollment provides a year of access to the Webinar Homepage. This page provides instructions for Live Webinar attendance and CEU certificate issuance upon completion. Past Webinar recordings and handouts are also included, as available.

---

CLICK HERE FOR THE WEBINAR DETAILS

Description:

In under a minute of looking at the 2021 IRC deck beam design table, you'll probably think you have it all figured out, but you probably don't. The footnotes give you clues that there is much more to it, but don't let the fine print fool you. There are some huge implications to them, and ones designers and builders should want to hear. They apply the same to the 2018 edition…but that edition failed to mention them. As with all prescriptive design, there are load and design assumptions that limit the design choices provided. However, with an understanding of what's happening behind the scenes, building authorities can gain comfort in using a few tricks to maximize the use of the code for prescriptive design for their communities.

Objectives: Upon completion of this course, attendees will…

Understand the load assumptions used to derive the maximum beam spans and adjustments the 2021 IRC allows.
Learn how to use the IRC in an alternative manner to design beams loaded from both sides.
Understand the difficulty of providing pre-engineered beam design in the IRC due to variables in the load path.
Realize the IRC provides methods to fine tune prescriptive design.

Code Edition: 2021 International Residential Code

Length: 90 minutes.

Schedule: This webinar is presented in one 90-minute session.

September 1, 2022, Eastern time
10:30 am – 12:00 pm

Approved Continuing Education Units:
0.15 Preferred Provider CEU from The International Code Council (ICC)
1.5 HSW LU from The American Institute of Architects (AIA)

Instructor: Glenn Mathewson, MCP. Click here to learn more about Glenn.

Presented Live
---
September 1st, 2022

10:30 am – 12:00 pm
Eastern

---
ONLY $23
Sponsored By
---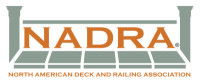 Members of the North American Deck and Railing Association enjoy free enrollment. Contact NADRA.org for a coupon code.
About the Instructor
---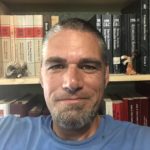 Hi, I'm Glenn Mathewson, the instructor of this webinar. If you've got questions about the webinar, send me an email. If you'd like to learn more about me, visit my instructor profile.
FULL ENROLLMENT
Is a much better deal!
---
– EVERY Course –
– EVERY Webinar –
– ALL the ICC CEUs –
– ONE YEAR of Access –
– ALL of EVERYTHING –
– ONLY $365 –
There is no better value for quality education than Full Enrollment. One price, one year, all the education for a dollar a day.